Advanced Print CRM Software For Printers
The advanced Print CRM feature of PrintPLANR ensures that you manage customer relationship the best way to serve your customers better. The CRM tool is not just a database but allows you to create tasks, calls & jobs against quotes and thus empowers your sales and production team easily. Added reporting feature for better decisions.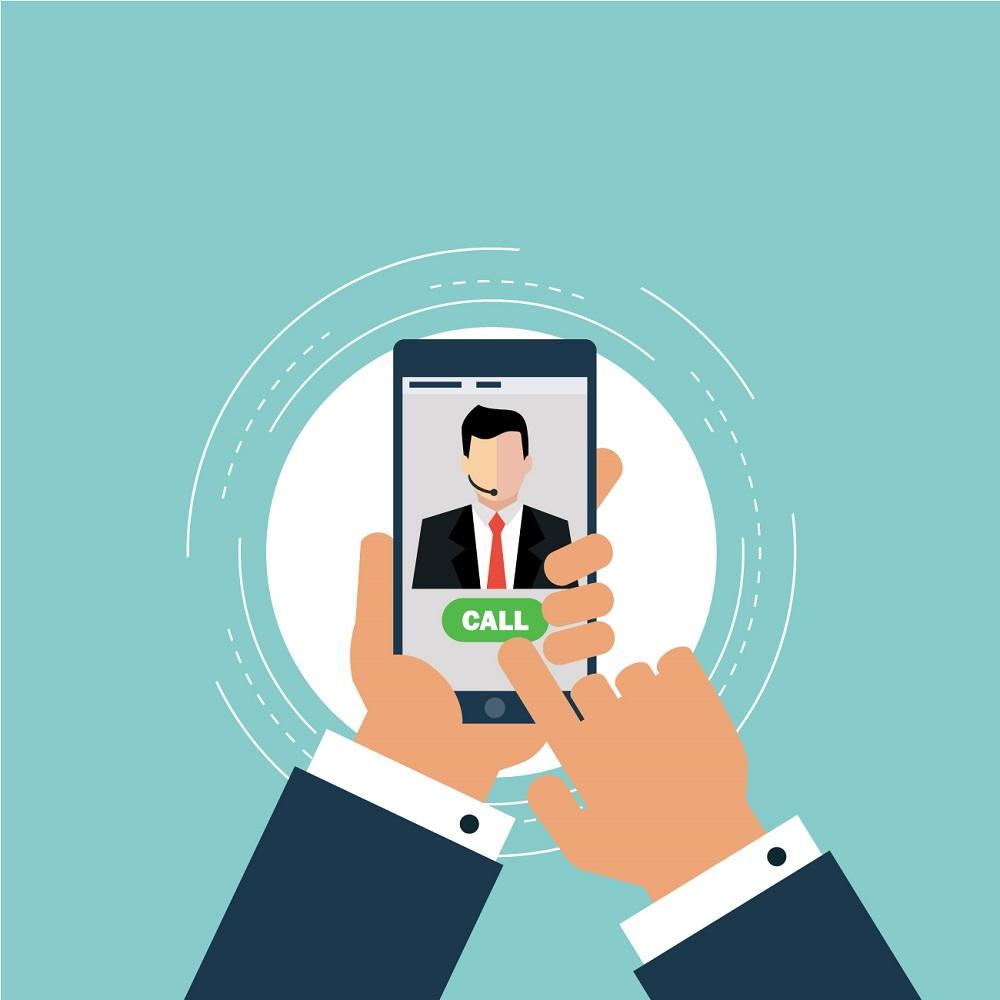 PrintPLANR's advanced CRM module allows you to go beyond just recording data of your customers and leads. As competition gets dearer, your team would need a better CRM tool to record, analyze, inform and provide even better customer service. However, having a separate CRM tool to handle would mean that your team has to repeat data entry in order to analyze your customer data.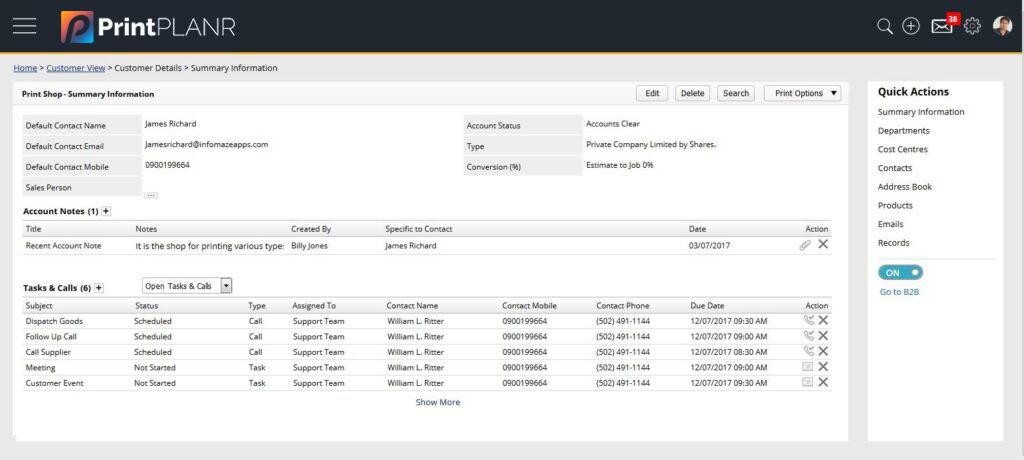 Here's where the advanced print CRM Module of PrintPLANR lets your team access all those advanced features in a single cloud-based software. And here's how it can help your team:
Print CRM for Owner/Stakeholder:
Create access for multiple users of your team and grant to/revoke access from each of them.
Hide critical information like costing, profit margin or customer data from certain sets of users.
Create forecast, set targets for your sales team and measure them with various statuses & probability of the quote conversions.
Define business rules to better nurture your leads and opportunities.
Create your own dashboard and reports to make better business decisions, production calls and watch your business grow in no time.
Print CRM for your Sales Team:
Record, analyze and nurture leads for better conversions.
Create Tasks, make Calls and record notes based on the same.
Create Quotes for your leads and customers and work towards getting it converted to orders/jobs.
View the dashboard to see your performance as a sales team/manager and work towards improving the KPI.
Print CRM for your Production Team:
CRM goes beyond acquiring your customers. A better customer service ensures a long term relationship.
View the urgency/priority of the job and accordingly plan, execute & deliver the print job.
Dashboards and reports help you to plan the production of stock items accordingly. This clearly helps provide a better 'value for money' to your customers.
PrintPLANR is now working on advanced automation, which would further help your business acquire, retain and serve your customers in the best possible way.
Try PrintPLANR today and get an entirely different experience of the CRM management for your business needs.
---