Case Study: Best Business Management Software For Promotional Products Industry
PrintPLANR is a complete workflow management solution for printing companies and print brokers. We understand that no company operates the same way and hence we have customized the software to meet the demand of all print companies alike. We also go the extra mile to ensure the solution fits the client's requirements and produces the best return on investment (ROI).
Our solution is online, affordable, and highly operative. With our promotional products software, your entire team can work from the same system and quickly create quotes, raise purchase orders, invoices, and much more. The business management software for promotional products is specifically built to manage all aspects of a promotional products business, including production management, inventory, accounting, jobs, delivery, online ordering, CRM, and dashboard.
We recently went Live with a promotional company from Australia with a robust and secure print management system and helped them in achieving the desired results. Our easy-to-use promotional products order management software is designed explicitly for the distributors and suppliers of the promotional print industry.
Challenges: The client lacked a sound workflow management system and customer ordering portal for their promotional company. They manually maintained all their records and were spending a ridiculous number of hours to manage their business using excel sheets and other online forms.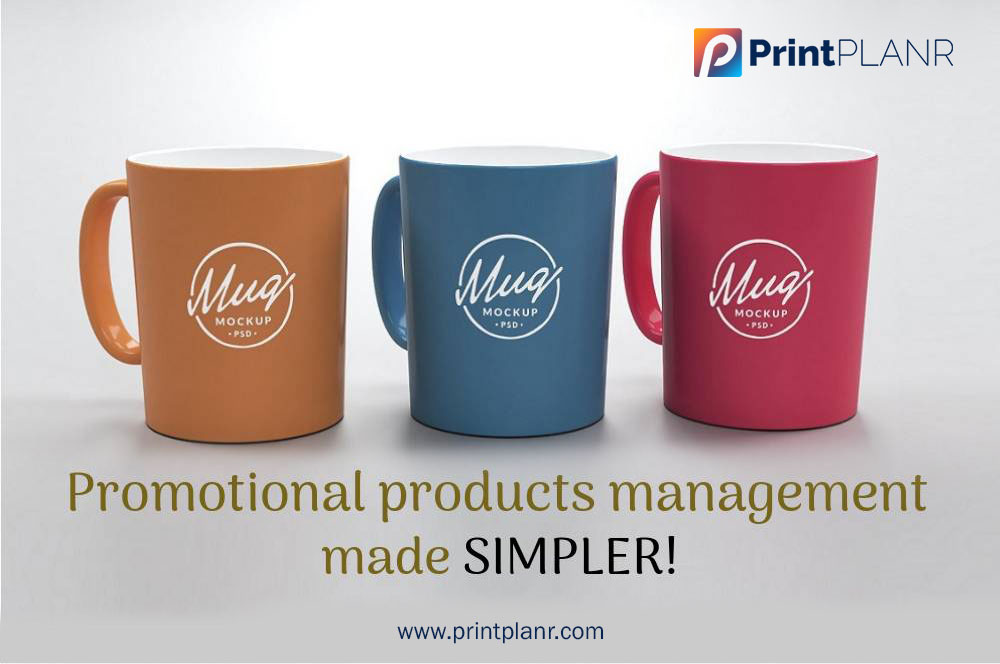 The company majorly struggled with estimating, distributing, tracking inventory items stored across different locations, invoicing, etc., and their brand image was at risk due to the quality control issues and production process delays. That's when PrintPLANR came to their rescue.
The client required a centralized cloud-based system to run their different business operations in an orderly manner.
How PrintPLANR helped: We customized a complete print management system and seamlessly integrated online ordering system and many other modules. It was best suited for their business requirements as it included everything they needed to see in their solution.
PrintPLANR's promotional products business software helped the client in the following ways:
Timely order management
A fully integrated online ordering system
Better workflow management
Accurate and ready to ready to print estimates
BI Dashboard
Complete CRM system
Accounting software integration
Inventory and purchase management
Invoicing
Multiple access roles
Customized reports
Easy tracking
Results, Return on Investment, and future plans:
Setup of the solution took not more than a week, and the results were phenomenal. The client was immensely fascinated with how our team went out of their way in customizing the solution and concluded us to be the best order management software for promotional companies.
The complete CRM system helped organize and manage their business a whole lot better, and the conversion of leads quickly shot up. The company achieved its objectives and was able to expand its promotional products line.
The client is currently planning on automating more areas of their business and aims to widen their reach across various countries. Our team is working towards the same.
PrintPLANR is seeking to take this model with other promotional companies who are still using excel or other online forms to operate their business. Our cloud promotional products order management system is easy to set up and convenient for all business sizes.
Get in touch with us for more details; we would love to hear from you.
---