Is Migrating from Old Print MIS to cloud-based a challenge?
If you are in the print business, you are already on a traditional, client-server-based print MIS software and contemplating switching to a cloud-based system. And indeed, one of the first questions to come to your mind would be the one posed above.
The simple answer to that question is no. Suppose you opt for a cloud-based system offered by an experienced and reliable team. In that case, the migration from old, traditional software to a cloud-based print MIS system can be done efficiently and successfully without hiccups or hassles.
What is Print MIS Software?
A print MIS software is a tool used to streamline the workflow in a print business by automating functions and integrating processes. It enables the managers to organize and coordinate the activities of the business. It is also a valuable tool for collecting and analyzing data. Print MIS solutions bring down business costs, enhance productivity, and benefit the business hugely.
Difference between Traditional and Cloud-Based Print MIS
Up until recently, print MIS systems were the traditional, client-server-based software. In this system, storage and access to data are restricted to a device connected to a local server on the office network. But now, cloud-based print MIS systems provide huge advantages over traditional software. Many print businesses continue to run these traditional print MIS systems and are hesitating to move to cloud-based systems. Let us understand the demerits that come with traditional print MIS systems.
Here are a few solid reasons why traditional print MIS is no longer the preferred option:
Traditional computing systems employed by client-server print MIS software are more expensive as one has to invest in buying and maintaining servers and other equipment.
Users can access data only on the system connected to the server. Data cannot be accessed anywhere outside this system, which is a distinct disadvantage in these times of high mobility.
Any expansion required in data storage is not easy and is also more expensive.
It offers less agility for scalability, a crucial requirement for business growth.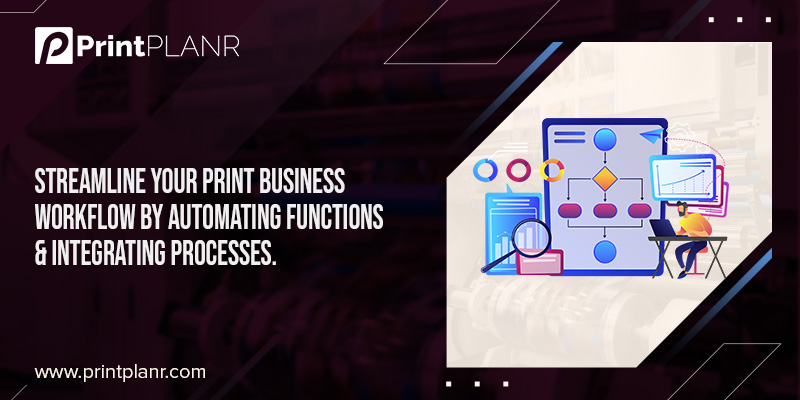 Why is Cloud-Based Print MIS the better choice?
Cloud-based systems offer many advantages over the traditional ones:
Cost –

Once the system is on the cloud. Most cloud-based systems are pay-as-you-go, meaning you only pay for your use.

Mobility –

Users can access data from anywhere, which is a massive advantage in today's environment.

Easier maintenance –

Businesses that are on cloud-based systems don't need to invest in expensive equipment and support teams

Security –

This is a top priority for any good cloud-based software. There are layers of security built in to keep the data safe.

Flexibility –

As a growing business, one wants to avoid paying for what is not needed immediately for the business. Still, at the same time, one would like the option for expansion to be readily available. A cloud-based system perfectly addresses this need of most businesses.
Now that it is clear why a cloud-based MIS solution is the preferred option, let us look at what the migration from traditional to cloud-based system entails.
What are the steps involved in Migration to Cloud-Based Print MIS?
Migration to a cloud-based print MIS can be done seamlessly and efficiently without any negative impact on the business. Broadly, these steps are followed for migration to ensure no loss of data or business:
Well-planned methodologies and strategies are employed to extract data from the existing system
This data is then mapped to the respective modules in the system
The system is subsequently run on a test environment whereby any glitches can be fixed
The tested system is handed to the customer for further testing
Finally, the switch to cloud-based software is made
It is as simple as that at the client's end!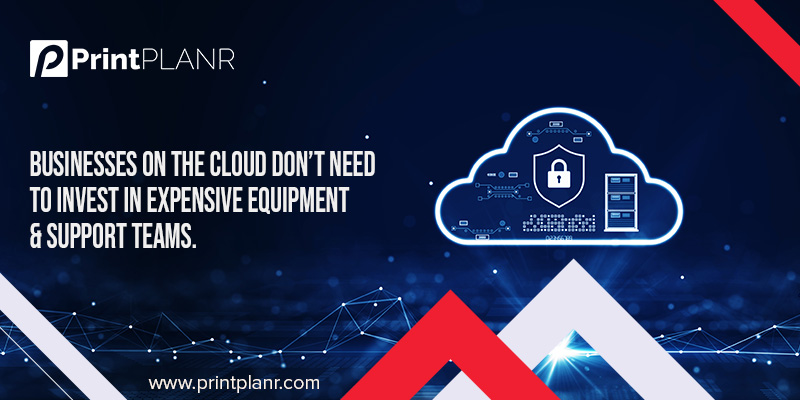 Common concerns regarding Migration to a cloud-based system
It is natural for a business to have apprehensions about moving to a new system and how it will affect the workflow. We have listed a few common concerns here:
Migration cost:

There will be a nominal cost for migrating to a cloud-based print MIS system. The amount will depend on the existing software and the volume. However, this will not be a very high cost, and the benefits the business will accrue from the new system will more than makeup for the cost invested for the switch.

Time taken for migration:

This also depends on the volume and the existing software. But with an experienced team that has the process perfected over many migrations, it will be much faster than one would imagine.

Downtime during migration:

The best part is there won't be any downtime; hence, there will be no loss or delay in business.

Data security:

Cloud-based print MIS systems have layers of robust security that ensure that the data is safe during and after the switch.

Loss of data:

The correct process and strategy will ensure no data loss.
So, with a small investment of time and money, a business can seamlessly move from a traditional print MIS system to a cloud-based print MIS with minimal fuss. The return on this investment will be immense for the print business and help them with efficiency, scale, and productivity.
Your search for a robust and reliable cloud-based print MIS system ends at PrintPLANR. Our cloud-based MIS offers you a fully-automated system that eliminates the need for manual data entry. Unlike traditional MIS systems, our cloud-based Print MIS software gives you the mobility of access and scalability flexibility. With this transition, you gain the advantages of reduced costs and greater productivity.
---