Benefits of Choosing the Best Print Manager Software
In this modern age of saturated digital marketplace, there are a variety of print manager solutions to help your print business of all sizes to streamline your print environment and avoid unnecessary costs.
So it's essential to partner with a trusted print management company and choose the best print manager software to boost the productivity and efficiency of print technology and determine the effectiveness of your software investment.
What is Print Manager Software?
In common words, it should help print businesses take complete control of their print fleet. A typical print manager software blends all operations and functions between printer hardware and the devices required for print jobs.
It is ideal for print businesses that handle diverse printing tasks for large networks of printers from a single location. An employee of a particular organization acts as the administrator of this software and manages print workflows such as:
A reliable print manager solution aid in protecting unauthorized document access, providing businesses unprecedented control, managing printing behaviors, reducing cost, cutting waste, access, and insight into their print environment.
These print manager solutions are wildly diverse, offering different arrays of features and functionalities addressing various print requirements, including usage reports, print releases, print tracking, queuing, and more. It helps businesses control how, where, and what is being printed.
Numerous print manager features vary from software to software, and some standard features must include for users to take advantage of any or all of these features to maximize paper-saving are:

Combining multiple print jobs
Deleting unnecessary pages
Removing excess text and images
Saving and emailing a customized print job
Automatically skipping over blank pages.
Advantages of Choosing the Best Print Manager Software
Reduces costs of print jobs
Cost-benefit is a significant high-priority checklist for many print businesses. A reliable and intelligent print manager software will help you identify the process required to be developed accurately within your organization. This will help you to reduce the number of print cost of paper, ink, toner, and much more.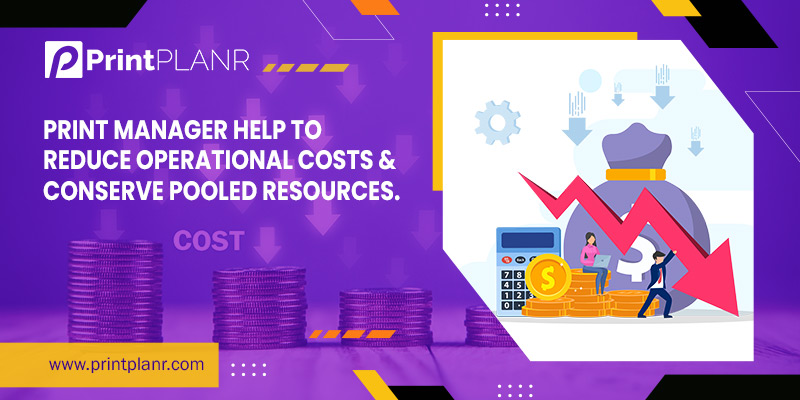 Assist accounting departments
If you need to identify unnecessary expenses and provide resolutions, choose the best print manager software that records what does what, how, where, and when. Printers, documents, and papers can lead to constant money investments, so keeping track of these investments is vital.
There is a high chance that a customer will buy your software if you're print products are eco-friendly and have fewer carbon footprints. Good print management software will decrease the amount of paper used for a particular project and aid in caring for the environment with fewer carbon footprints.
Improved document security
If you are working with confidential information of clients, having a trusted print manager control is essential to prevent any outsider from accessing it. Access to confidential documents is controlled by authentic passwords and other methods and can only be verified by the person who created them.
The implementation of print manager software will optimize the print tasks, workflows, and specific processes such as economic or double-side copying and print queue, allowing employees to dedicate more time to core functions for efficient workflows rather than solving unnecessary tasks.
Suitable for various industry verticals
The best print manager software can adapt to any organization irrespective of type, size, and how they function. It should accommodate various business worker sizes and all forms of the corporate hierarchy, be it a multinational marketing agency, education sector, or commercial printers.
Reduce device maintenance costs
Like any other complicated printer machines, your latest printers need routine maintenance to keep them in better working condition. A better print manager software also assists in optimal device usage and reduces maintenance costs. You can prevent them from developing severe problems caught during maintenance sessions.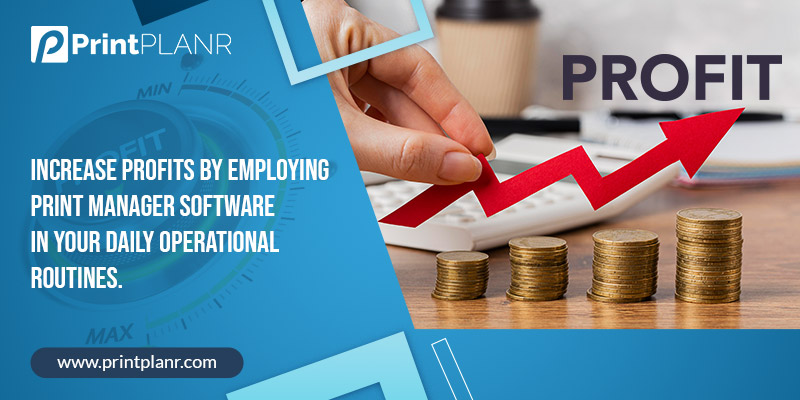 Numerous modern businesses operate in the cloud, and many organizations still need local infrastructure and server racks. But as a cloud-based platform, print manager software uses cloud services for their business operations for creativity and communication. The software can integrate and reinforce your workplace's cloud environment.
Synchronization of the entire print fleet
Another benefit of the print manager software is coordinating the entire device network, which actively connects all your positions and printers on the same page allowing greater control of the entire print fleet. Choosing the best software permits all teams to be organized and use it effectively across large networks.
Choosing the right print manager software for your print business can significantly rely on the number of print jobs executed at your organization regularly. PrintPLANR's software helps enterprises facilitate their print environment and avoid unnecessary expenses.
If you plan to implement a new print manager software for your business, you should consult experts at PrintPLANR. We provide a one-stop solution for managing your entire print fleet best suited for your unique printing requirements and infrastructure. Get in touch!
---