Looking for Best Sign Estimating Software? Key Points to Consider
As the popularity of printed signs increases, so does the need for estimating software. Due to inaccurate estimates, most printers take vast amounts of time for calculations and, as a result, lose their leads. Therefore, it is crucial to have complete, accurate, and timely estimates to sustain in today's rigorous market.
Most sign companies struggle to thrive because their success primarily depends on estimators who prepare estimates. However, with the help of sign estimating software, you'll free up more time to focus on handling other essential tasks.
Using estimating software is essential for sign shop managers and supervisors. There are many signs estimating companies out there, but most are too expensive for average-sized businesses. This article will help you find the best sign estimate software that's affordable but does a fantastic job at giving you an accurate estimate every time!
What does a Sign Estimate Software do?
Sign estimating software makes estimating your signs a breeze. Sign shop estimating software is a highly modular cloud-based SaaS solution, wherein you just have to pay once, and the rest will be taken care of.
All you have to do is input the dimensions and material of each sign, and the software will do the rest! Once you've completed this step, the next vital step is to add up the total cost of your signs. You can then print out a report that shows how much each sign costs, as well as where you can make cuts to lower costs.
This estimate sign pricing software can help you make more money, retain more customers and generate more profit. The software will take the guesswork out of the quoting process by calculating markup, actual costs of material, labor costs, overhead expenses, and production time, and you can choose your profit margins.
You ditch your calculator and stop searching for scribbles in your notebook.
Key points to consider when buying a sign estimating software:
When you are buying a sign shop estimating software, there are many factors that you should be aware of. There are certain features and functions that you can only find in certain sign estimating software. The following info will help you understand these features and decide what features are important for your business.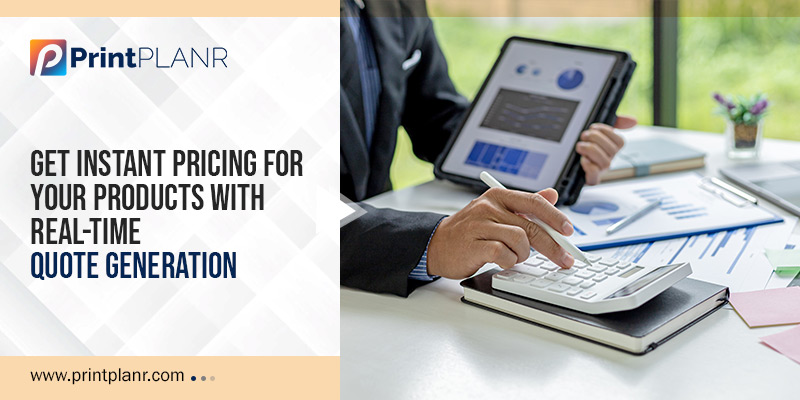 Automation:
Having an automated sign estimating software is no longer a luxury but a necessity in itself due to increasing competition and demand. Automated software equals a smooth workflow with more satisfied customers, so you can just focus on business growth.
ROI:
It's high time signage industries change their mindset of spending a large sum on print machinery and none on sign estimating software. Investing in the best sign estimating software will allow you to accelerate ROI by speeding up the quoting process and generating business in no time.
Inclusive of all features:
Other than estimating costs for projects, the software should be able to carry out various other functions. Most top-quality sign estimating solutions come with CRM, Web2Print, an online design studio, customized dashboard, quote manager, job manager, accounting software integration, and many other modules integrated for easy workflow management.
Ease of use:
Technical expertise is not necessarily needed when producing accurate estimates using an estimate sign pricing software. An effective estimating tool should be able to gather requirements and produce accurate estimates accordingly.
Cloud-based:
A cloud-based sign estimating software can be easily accessed through mobile devices. All the information you need to deliver a quote will be at your fingertips, irrespective of your place of operation. A cloud-based solution does not require frequent updates as the software provider is solely responsible for keeping the solution updated. Cloud-based sign estimating software is the best as it is accessible from anywhere through a browsing device.
Saving costs:
The cost-effectiveness of sign estimating software can be determined by its ability to foresee profits and losses before taking up a job. An excellent estimating tool enables the estimator to know when to decline a job before it's too late and allows you to take on those jobs that will be profitable.
Speed of the solution:
Before buying a sign estimating software, identify what you consider a reasonable estimate. Ask the solution provider to demonstrate how long it would take to deliver an estimate and pay close attention to how quick and efficient the job estimating process looks.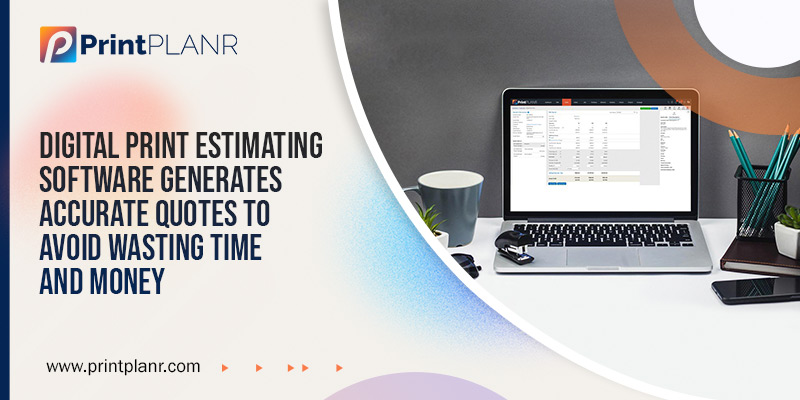 Benefits of using a sign estimating software
Given below are some of the most convincing benefits of using a sign estimating software :
Precise estimates:
An estimate is more prone to errors when created manually. However, estimates produced using the software are way more accurate and efficient. Given that everything is documented in the system, you won't miss any critical details.
Reliable quotes with consistent pricing:
An estimating solution will allow you to create estimates using the same patterns and values repeatedly. It retains the history of former estimates, so you can amend the future estimates to avoid costly overruns and draw out cost-saving methods.
Complete procurement:
The estimates produced by the software can help determine labor resources, equipment, and other requirements to schedule precisely and track job progress.
Efficient time management:
Using sign estimating software has many benefits. One of the significant benefits is that it enables you and your staff to use your time much more efficiently. A robust estimating software will liberate your staff from tedious tasks such as accounting and invoicing, so they can utilize their time elsewhere.
Streamlined business workflow:
Your sign shop can now achieve a streamlined business workflow along with CRM, accounting software integration, inventory management, warehouse management, and many other jobs within the same solution.
There is a lot to consider when choosing a sign estimating software program. The best sign estimating software will provide you with all of the necessary features and help you save time and money in the process.
If you are still wondering which is the best sign estimating software, then you have come to the right place.
PrintPLANR offers a complete sign estimating solution that will speed up your quoting process and generate business in no time. Our estimating module lets you create accurate print estimates and works perfectly well with flatbed machines, billboards, vinyl printing, vinyl signs, etc. PrintPLANR is the best sign estimating software that forecasts sales targets and calculates estimates based on inventory.
We specialize in sign estimating software and cater to printing companies worldwide.
Whether improving efficiency or generating new revenue streams, we can do it all. Save time with our fast and easy sign estimating and job management software.
---