Explore Why PrintPLANR is a Perfect Print Broker Software
As print brokers bridge the gaps between the clients or companies looking for wholesale printers, get the print job done, and manage the whole process until the completion of delivery through printing services and suppliers, for the client, every process involved must go smoothly for things to happen in time.
Managing multiple facets of the workflow involves its own challenges, and the print manager's job is to ensure it runs seamlessly. To aid in the print management processes, prevent human errors from incurring losses to any parties involved, or remove repetitive tasks and improve productivity, one can do it via a printing broker software.
If you are a Print Broker and looking for a way to simplify the processes involved in managing the print business, then look no further!
PrintPLANR offers an application that makes the entire print workflow seamless and automated in handling the ordering, procurement and fulfilment.
PrintPLANR addresses this automation requirement well with its Print Workflow Management Information System and Web2Print ordering portal.
The print broker software helps the Print Managers focus on acquiring new clients while offering better customer support and services.
What is PrintPLANR Print Broker Software?
PrintPLANR is a cloud-based Print workflow management software. It also offers customer-facing ordering portals with customization to suit customer-specific demands and needs.
As part of the PrintPLANR print broker management software, you get the vital functionalities required for efficient print job management for any print manager business of any size.
The Print Job Management Software for Print Managers have the following functional features: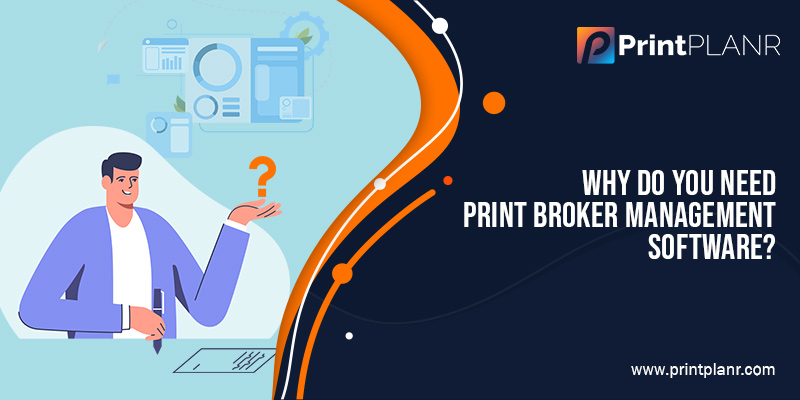 An advanced CRM system to manage your customer and prospects
(Request to Quote) RFQ system to allow your customers to request quotes and suppliers to create and share quotes easily;
Ordering Portal for all your customers to view, design and order products. As a print manager, you approve these orders and get notified of their delivery;
An approval system for the client to approve the artwork even before you can give your approval as print brokers.
An automated way to have these orders directly sent to designated suppliers and let the system monitor its production, shipment & delivery;
Warehousing with inventory management to keep track of products;
Invoicing and payment for accounting purposes;
Dashboard, reporting and alerts for specific KPIs and measure the business's success.
Apart from the above, PrintPLANR introduces AUTOMATION, an excellent way for you to customize and set business rules for the software to act and personalize it.
Consider the below examples that show how a print broker software can ease the workflow processes:
Imagine how cool it will be to have the customer orders directly reach suppliers along with Purchase Order and Delivery Instructions?
As Print brokers or managers happily providing print manager services from which, when the Supplier is done with their end of work, set the custom rule to inform your customers of its shipment and consignment details?
These are some of the many rules you can set to enable an open and smooth fulfilment process and a better ROI on your investment.
What are the advantages of Automating Your Print Broker Business with Print Broker Management Software?
Centralized control to monitor all printing processes, from order management to print management and fulfilment.
SaaS-based cloud implementation, saving software costs significantly!
Secure and credential based-access from anywhere and any time to assist your clients as and when required.
Easy quote management that provides accurate quotes with a proper profit margin.
From accounting to shipping management application integrations through third-party integrations, made possible through a no-hassle PrintPLANR API.
Proper inventory and warehouse management with an automated purchase manager ensures no wastages and on-time order processing and deliveries.
Get improved productivity, ROI, customer satisfaction and scale your print broker business to newer heights.
Cost-efficient and competitive turn arounds helps print managers always stay ahead of their competition.
24×7 Support and maintenance services from the print broker software provider assure no downtime in your print manager business.
Get add-ons and customization in the print job management software to meet your specific business needs.
Talk to the friendly PrintPLANR-Print Brokers Software Consultants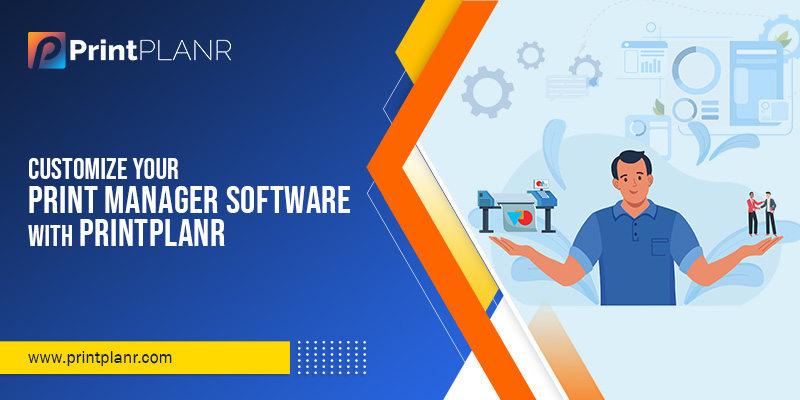 Do you run a print management company and have been struggling to maintain the in-flow of orders received and match the outflow of orders completed and need some help in automating your business?
To complicate further, you already seem to have a legacy system with all the crucial information and are scared to lose all or parts of data while moving to PrintPLANR print broker management software?
Don't worry! This process of adapting a printing broker management software is our routine with the years and years of experience, and the expertise gained. We have handled multiple legacy system migrations and integrations with PrintPLANR print broker software in almost no time.
---