How Can A Print MIS Quickly Improve Your ROI?
If you're wondering if implementing a Print MIS (Management Information System) will be worthwhile or not, then you've landed on the right page. We are evolving to the point where software is driving business a lot more than it ever did. A Print MIS Software will help you to accelerate ROI by automating all your printing jobs quickly.
The ROI from a cloud-based Print MIS can be massive. An automated system will resolve most of your print-related issues, and help you drive sales, deliver excellent customer service with increased profits. The solution allows printers to make sound decisions, which in turn helps them expedite the quoting process and generate faster business.
Print MIS Software for the Printing Industry
PrintPLANR is the best Print MIS software for the printing industry that will make you stay ahead of your competitors and enable you to work faster and smarter.
A streamlined system will reduce errors, decrease repetition, and make the entire process more cost-effective and productive. Our MIS technology has benefited various printing environments – in terms of efficiency, time, and resources. Bearing the challenges of Printing Industries in mind, here are a few factors that will help you determine whether a print MIS will be worth the time and investment or not.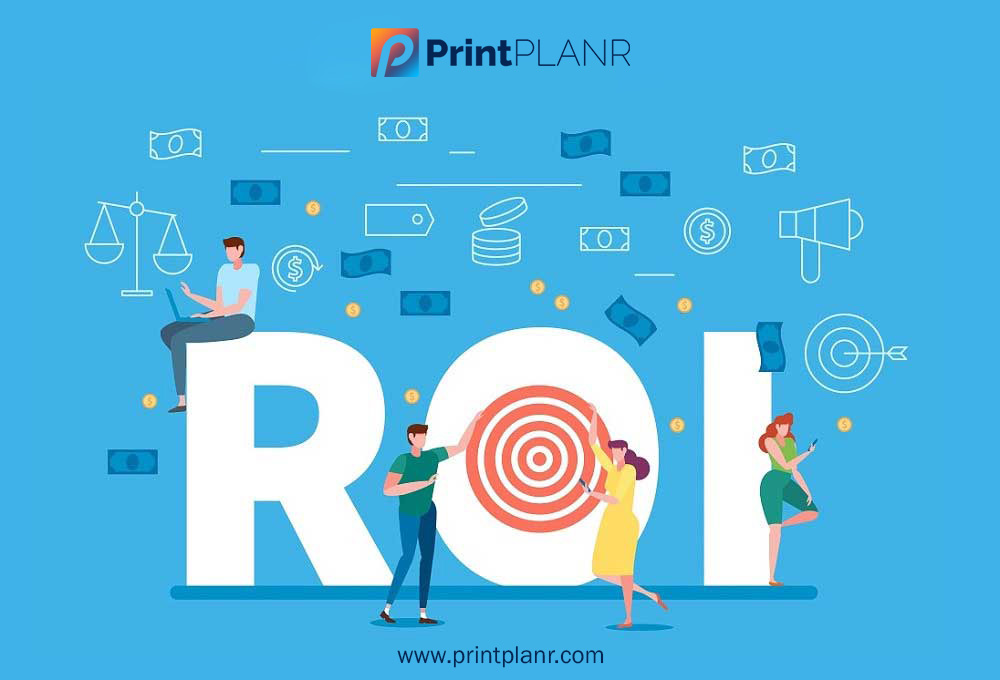 The ROI can be calculated based on the following determinants
Time Saving
ROI is all about time savings. A Print MIS helps you save several hours a day by taking redundancy out of the workflow and by automating job tracking and eliminating manual tasks.
Reduce downtime and wastage of resources with the scheduled jobs and use the spare time on the betterment of your business.
PrintPLANR Print MIS software is specifically designed to cater to all types of printing companies right from selecting print jobs, receiving orders, accounting & invoicing, to efficiently managing all other aspects.
Accurate Estimates
Print shop owners need visibility into just about everything as the jobs come from both email and Web2Print portal, and producing timely estimates can become difficult. A sign estimating software will create estimates in seconds and generate accurate quotes that can be shared with customers via email at the click of a button.
Our complete sign estimating solution does a lot more than just sign estimation and offers seamless third-party integrations as well.
Justified Costs
Grow your business without expanding the headcount. The right method to save is to cut costs or grow without adding people.
Easily track and monitor inventory, costs, and jobs at your fingertips. The best way to gain returns is if you have a passion for continually working with an intimate understanding of your expenses and know where they're taking your business.
What can you do to stay ahead of your game and drive more profits, all without adding people and costs? A print MIS would be the right choice.
Sales
Production effectiveness and scheduling are the most decisive factors that would facilitate more projects and deals per hour per day. Manually registering orders or tickets takes an average of 10 minutes each and the costs add up. Accelerate sales and deliver more projects with an automated system without increasing headcount.
Increasing costs to increase sales is an endless cycle that will forever prevent you from increasing your earnings per worker. PrintPLANR's automated software will help in squeezing more sales out of each worker.
Profitability
The software benefits are intangible that can be understood only while calculating profits. Our printing industry customers have experienced higher earnings, lower redundancy rates with increased returns after setting up the Print MIS system.
Automation
Remove manual touch-points from your print business with PrintPLANR's automated, feature-rich print management solution. You will never need to hire a workforce to perform jobs that cloud-based software can execute better.
Eliminated waste
Every print business is posed with various production errors where a job may get printed in the wrong color, size, etc., and the workers often disregard such mistakes, which lead to wastage of resources.
A print MIS software can control production errors and save your company from the risk of loss.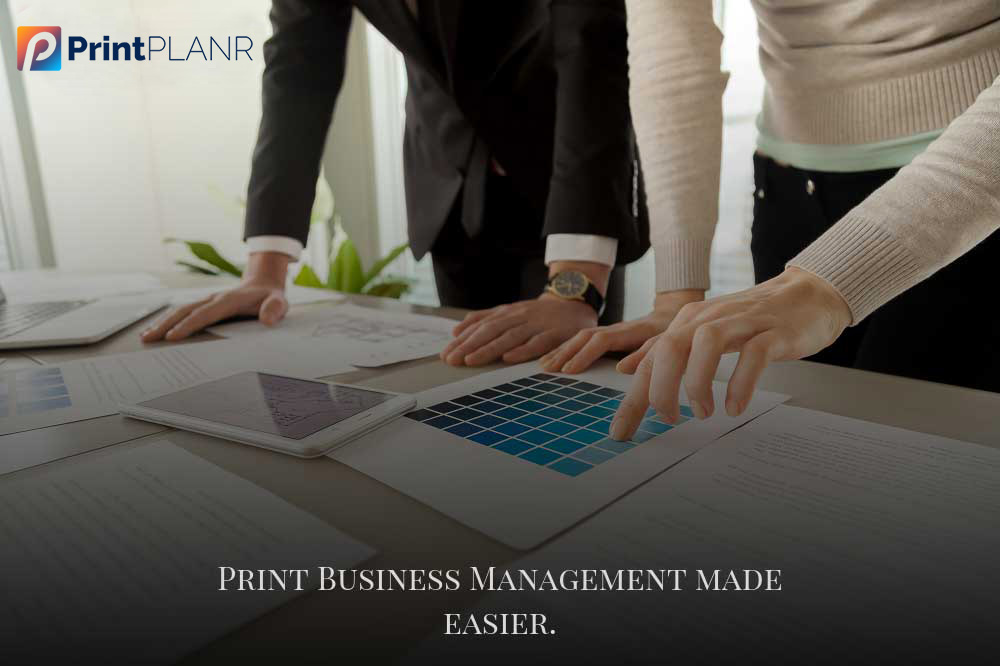 Improved ink usage quotation
An MIS software limits the risk of miscalculation of ink costs through accurate measurements in pre and post-print, while also helping to cut down the ink usage frequency.
Drive Sustainable Growth
Upsell and expand your opportunities into new markets like mailing, fulfillment, wide format, etc. and generate more sales by adding new services that will allow you to sell more to your existing clients.
Complete workflow analysis and ROI calculations will reveal where the cost savings and efficiencies come from, and the implementation not only becomes more accessible but that much more enjoyable.
Benefits of a Print MIS
The Print MIS ROI is not always measured in terms of money. There are many other ways in which printers see the benefits of a Print MIS
Streamline business operations by consolidating workflows from quote requests and covering production rounds to shipping and billing.
Scale your business and meet the ever-increasing demands of your customers by allowing the production workflows and your jobs to coact without manual interference that is integral to accelerating profits.
Better communication between departments.
Increased productivity of employees.
Know the status of your print job every step of the way, right from production to distribution through triggers and alerts.
Managing a print shop can be particularly frustrating if you have to maintain numerous spreadsheets, applications, and databases to run your business.
PrintPLANR is so intuitive that anyone can create job tickets and track progress in the print shop with basic training. Deliver more jobs without employing more people and have the confidence of knowing your job cost with 100% certainty, thanks to the Sign estimating software.
Are you ready to make the shift? Get in touch with our experts. Our team will be happy to assist you.
---