Promotional Product Software – Tips to choose the best for your promotional business
Whether you're looking to streamline your business processes or want to make the most of your resources, Promotional Product Software is designed to help you do both.
It gives you many beneficial tools to make the most of your business. With an advanced CRM system, RFQ system, job management system, and print estimation tool, you can easily manage your inventory and keep track of your orders.
It even lets you promote your products through many channels with the ability to integrate it with other marketing activities. Therefore, using it as part of the overall strategy will help you reach out to far more people in lesser time than your competitors would be able to do.
In this article, we will discuss why you should use promotional product software for your business and how it can help you on your promotional journey. We will also give you some tips on opting for the best software for the promotional products industry.
What is Promotional product software?
Promotional products are a great way to promote your business and attract new customers. It's also a way to engage with your audience, especially if you're looking for a specific demographic.
Promotional product software allows you to manage all aspects from design to printing to distribution. It will give you solutions for your specific business requirements. It is a valuable tool for businesses that want to promote and manage their products.
Why does your business need Promotional Product Software?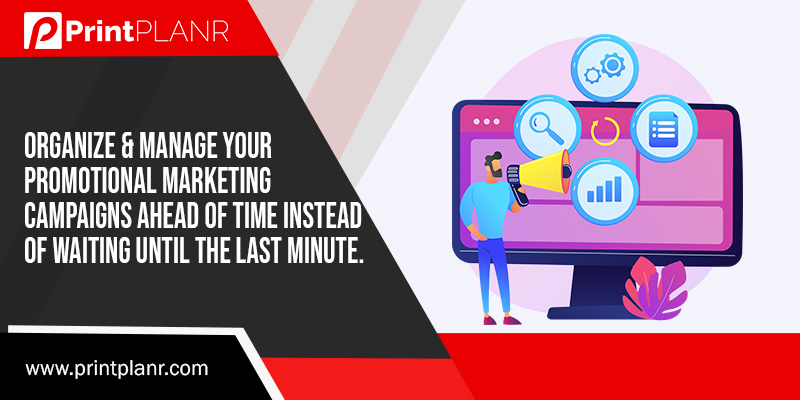 Here are some reasons why you should use promotional product management software:
Promotional products order managing software helps you optimize your promotional marketing efforts. It makes the whole process of choosing and ordering promotional products more efficient and saves you money.
It allows you to plan your promotional marketing campaigns instead of waiting until the last minute. You can choose the right products for your business based on what you need instead of guessing.
It eliminates any guesswork in estimating costs and pricing products. The price is automatically locked in when a product is ordered online, so there's no guesswork about whether it will be profitable for your business.
CRM software developed for the promotional products industry can track sales data and analyze how effective your promotions are with different types of customers or their demographics, so you can figure out which promotions work best for different groups of people who have responded well to them in the past.
You can make changes later if necessary, so there are no added expenses or lost sales due to errors.
Tips for choosing the best Promotional Product Software
Getting started in the promotional products business is a massive undertaking that requires you to have the right tools and resources. Not having the right promotional product software for your business can be frustrating when you are just starting and trying to get your business rolling.
The main reason for this is that it's hard to find the right promotional software for your business when everything looks so similar. There is much software for the promotional products industry, but the best one should have the following characteristics:
Customer Management:

CRM software for the promotional products industry is one of the essential features to look out for. You need to check if it offers customer management services such as lead generation, email campaigns, and campaign management. These services will help you track leads generated by your campaigns and improve your conversion rates.

RFQ and Quote Management:

The Request for Quote feature lets you create digital forms that potential customers can fill out before they do business with you. This helps eliminate the need for manual data entry on your end and saves time processing orders. It also makes it easy for customers to get in touch with questions or concerns about their orders.

Job Management:

With this feature, you can create orders, track their progress and send them out when they're complete. You can also monitor the status of each order so that you know exactly where it is in the process.

Print Estimation:

You can estimate how many points you'll need for each order and provide customers with an accurate quote before they even place their order. This is a great way to show customers that you care about their experience and keep them returning.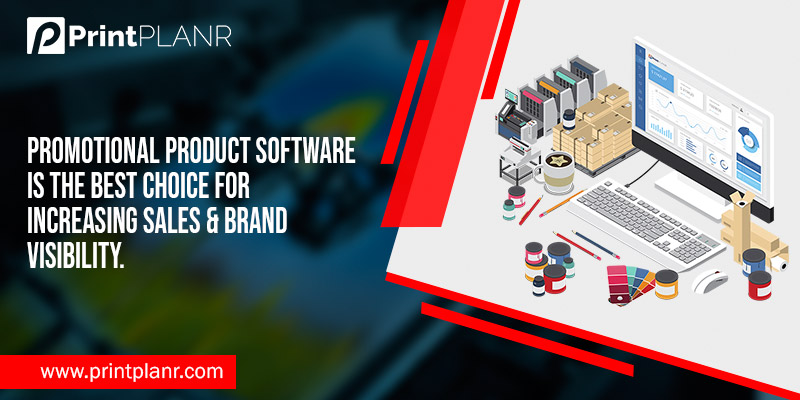 Invoice Management:

You can keep track of your invoices in one place. You can also generate quick customer quotes based on information like the order number, quantity, and product description.

Online Ordering System:

The promotional products order management software ensures your company has an organized system for tracking all of its promotional products, so you know where they are, how much inventory is available at any given time, and when it's needed again or sold out.

Sales Data:

Let's say you are a manufacturer of leaflet paper manufacturer and want to increase your sales. The right promotional product software will help to create some designs that should be less costly and more appealing to your target audience. You'll also be able to track sales data so that you know what's working and what isn't—and this can help you improve your marketing strategy.
Promotional Product Software is the best choice for running your business and gaining more sales. With all the advantages and benefits, Promotional Product Software has many features that can help you streamline, manage and organize your business in a much better way.
The promotional product software from PrintPLANRwill helps you manage your business efficiently by making it easy for you to create, edit and track your promotional campaigns. It also helps increase sales, attracts new customers, and carries out all the tasks related to promoting your products, thus improving your brand value.
---