Read Why Printplanr Can Be Your Complete Print Management Solution
Printers typically struggle to understand customer requirement for print designs. If it seems too complicated they may even lose the print job due to lack of an efficient print job management software.
An automated print software will not only ward off such problems and many others, but also streamlines your workflow like never before.
Most printers, particularly large enterprises use different software for different areas of their business such as:
CRM
Supplier management
Employee management
Job management
Separate print design
approval system
Inventory management
Purchase order management Payments
A complete print management solution is one that gives you the flexibility of managing all these modules under one roof. It works as a print management information system that takes care of all important information and lets you perform various operations on them with ease.
PrintPLANR is specially built for use by all sizes of print business and to work efficiently each time. All this at an affordable pricing yet great quality. This is possible because PrintPLANR is provided as a highly modular cloud-based print software which is customizable according to your requirement.
PrintPLANR is that print management information system that easily follows the contours of your business and fits every section perfectly.
Find out what makes PrintPLANR one of its kind and a complete print management solution:
Accurate Print Estimates:

Print estimates are calculated as accurately as possible. PrintPLANR even displays profit so you can decide on prioritizing the most profitable print jobs. IT also helps make the best business decisions. Share quotes with customers who can approve them online. Convert quote to job in just one click.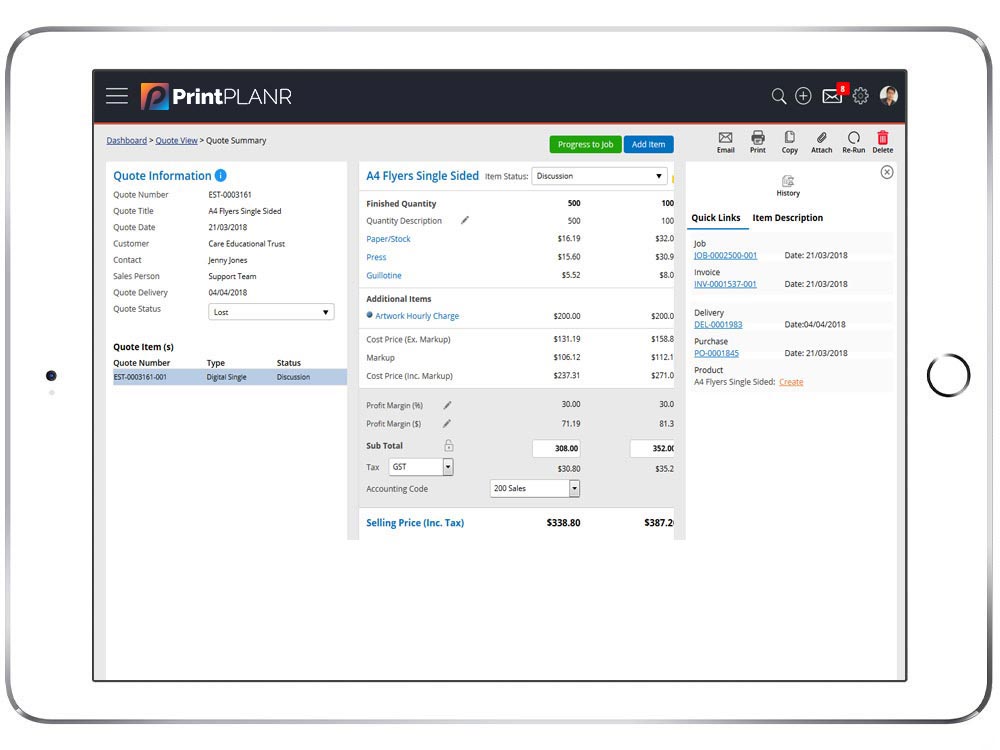 Crucial Information Read Easy:

The advanced dashboard with the latest business intelligence techniques displays information in a very comprehensive and graphical manner. This means your business decision makers of any level can grasp the information with ease and accordingly make the best business decisions.

Job Management:

PrintPLANR's Job management incorporates advanced techniques such as Gantt Chart applications in the feature 'Job Board'. With this feature, you can change status of multiple jobs at one go. Find the entire job history for all jobs for future references.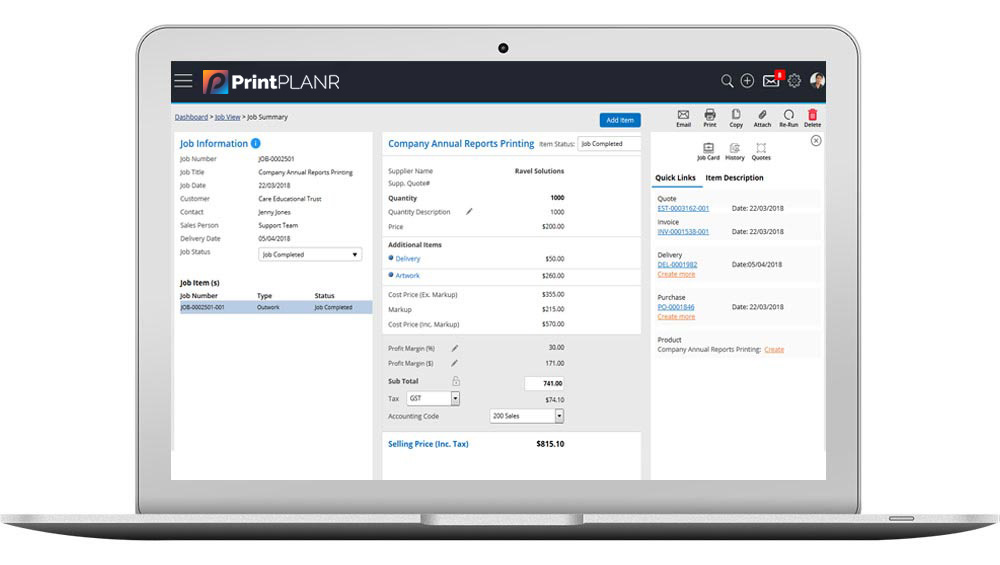 Web2Print:

A major attraction of PrintPLANR is Web2Print module that lets you create unlimited B2B stores for your corporate customers and B2C stores with your own branding.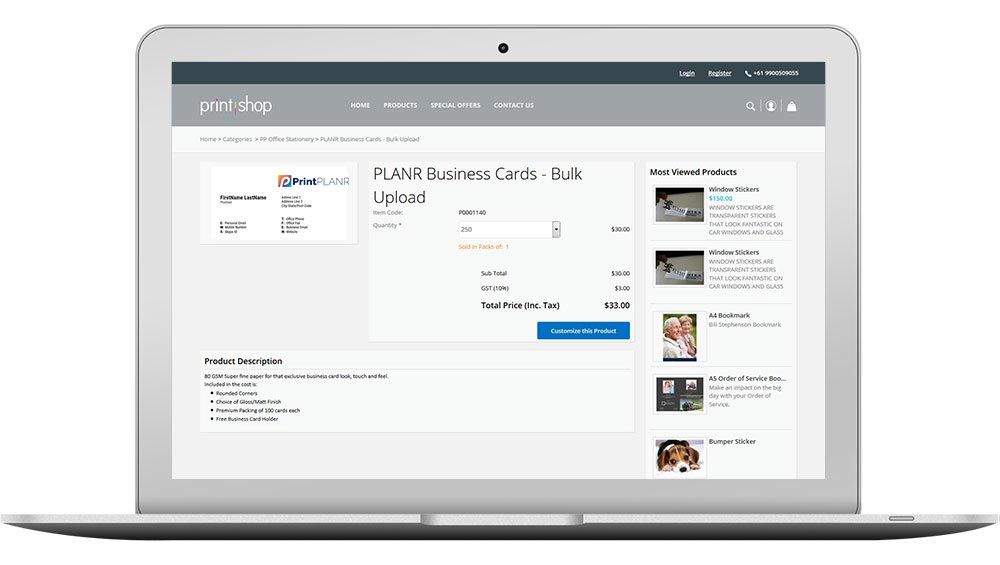 Online Design Studio:

With a breakthrough Online Design Studio feature, your customers can edit, preview and then order for print designs online. You can either have an auto approval for these or manually approve each order that is placed. Avoid any wasted prints and save cost.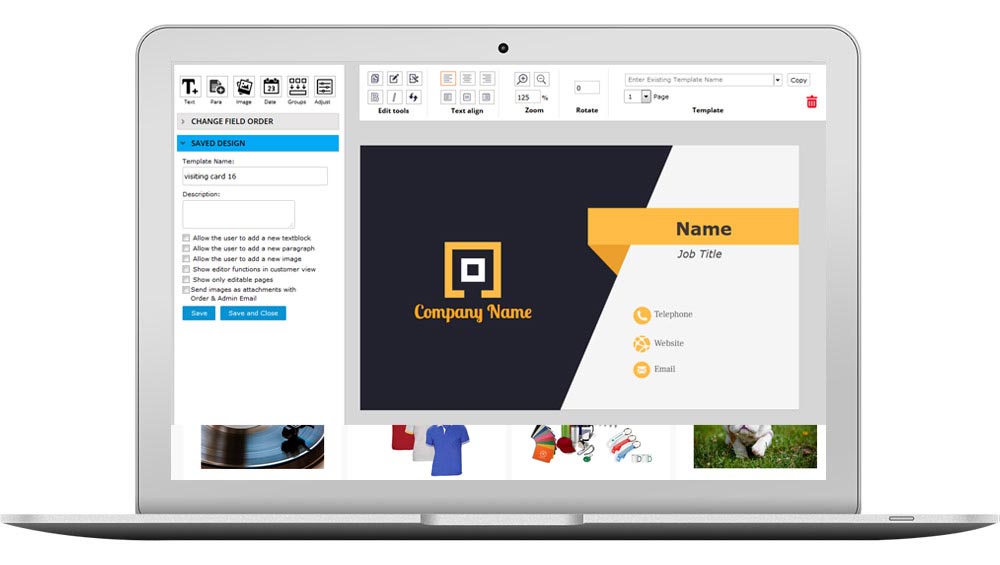 Integration with other software:

If you are very acquainted with an older ordering system that you currently use and don't want to switch, we can still integrate it with PrintPLANR using our efficient APIs.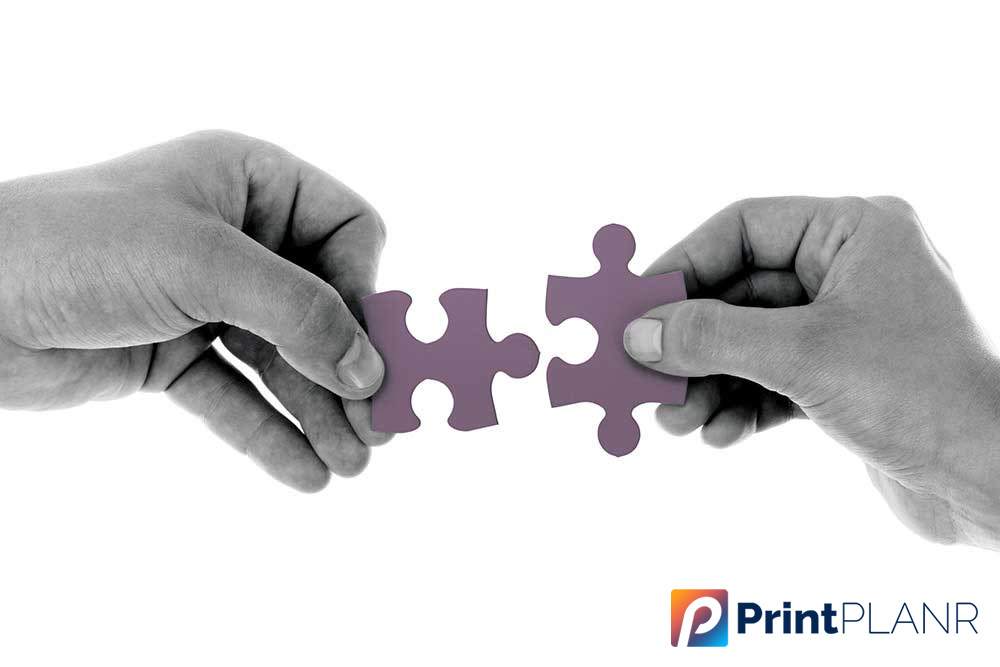 Print Broker-Ready:

PrintPLANR is so versatile that even print brokers can make it their one-stop and complete print management solution. It beats all print software with its outstanding features and maximizes your profit while also being affordable.
Try it to know it! Know more about PrintPLANR on its official website.
---