The Key Benefits of Print Management Software for Businesses
Organizing Made Easy With Print Management Software
Handling and managing your enterprise print jobs can be draining, stressful, and time-consuming. Streamline your printing business and reduce costs by integrating with print management software.
A cloud-based print management software alone can reduce print costs and control the print environment to streamline the business process. However, collaborating with a reliable solution provider with experience can yield a comprehensive print process with abundant benefits.
An enterprise print management software will work with you to analyze and understand your print challenges and goals and determine how print management solutions can empower you to save substantial money and time while boosting productivity and diminishing risk.
Learn how print management software furnishes a powerful dashboard, reporting engine, and APIs to integrate with other software to deliver a one-stop solution for all your printing needs with an intuitive user interface.
Let us learn what a Printplanr cloud-based print management software offers that can benefit enterprise-level organizations.
Advantages of Cloud-Based Print Management Software for the Print Industry
Organize and Handle Your Print Environment With Ease

Printplanr's enterprise print management software is designed to create an online store for your retail (business-to-consumer) or B2C and corporate (business-to-business) or B2B for your print, promotional, signage, and apparel products. It allows centralized management for all users and various printing devices.

SaaS-Based Cloud Solution:

A print management solution helps handle the critical operational process in the print life cycle while diminishing the complexity of the print jobs and eliminating blunders that cost your customer retention. You can start your printing job once we import your data without wasting time.

All-In-One Integrated Platform:

Automate your daily tasks and link various data sources with print management software features to stimulate your business workflow using the print management system. Customizing the Print MIS system to suit your business demands, including flexo, digital signage, offset, wide format, packaging, labels, apparel, and promotional print industry verticals.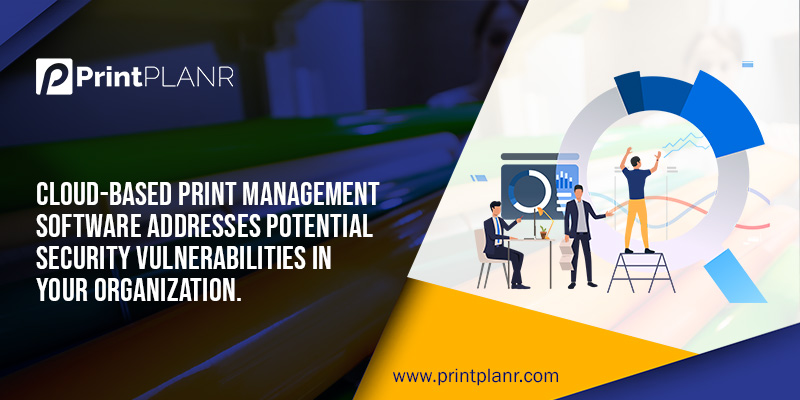 Reclaim Print Business Growth and Sustainability

Redeem your print business growth and reduce costs. Our enterprise print management software evades the need for multiple software for every specific task. Get guaranteed automation of all print jobs related to your unique print industry by using less paper, saving on supplies, and creating sustainable print habits in no time.

Customized Dashboards:

Integrate with print management solutions to never lose sight of influential items and always stay in control with the snapshot view by developing customized dashboards for every user within your organization.

E-Tickets:

Update and view print job status with a bar code by creating electronic job tickets for your print production team to deliver reliable print projects.

Print Job Production:

Prioritize and organize your print job productions by creating a production board for every job based on delivery date and never miss deadlines.

Reporting:

Create customized and standardized reports with the required set of information, filter, and save them as a template for references or download reports for processes including reconciliation, measures, reviewing, and auditing.

Manage all Your Purchase Order Management Needs

Our print management system allows you to create a purchase requisition quickly with an automated purchase order system. The print management software features enable you to create purchase orders and re-orders and track and link vendors with products and their pricing to stay ahead of your competitors.

Automated Purchase Orders:

Ease your print workflows with automated cloud-based print management software to streamline automation in purchase order production by setting up with existing or ready-to-use modules.

Custom One-Click Purchase and Templates:

Get seamless, hassle-free, and time-efficient custom purchase orders in one click with custom filtering domains, including order total, date, taxes, supplier item numbers, foreign currency rates, and many more as per your needs with various templates (.XLS format, .CSV format, .DOCX format, PDF).

Effective Stock Maintenace:

Get real-time stocks in inventory by creating requisitions and processing purchase orders without hassle in the workflow, even if you integrate and interlink modules bidirectionally.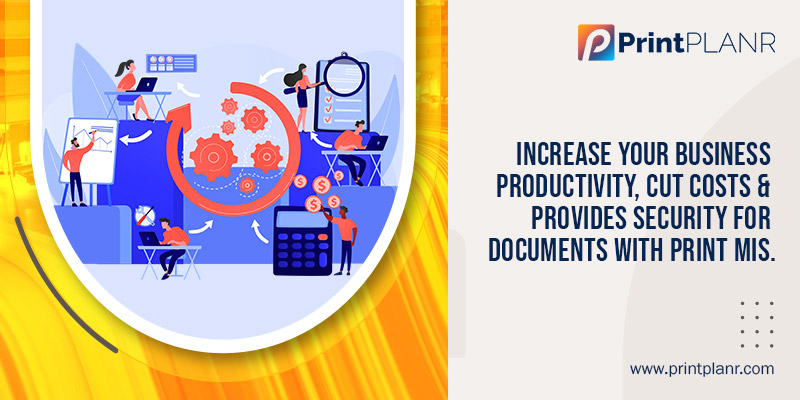 Digitalize Your Documents With Detailed Print Quotes

Print management software features allow you to increase your potential sell-through by preparing professional and attractive quotes with technical specifications and rich content. You can access product information and create quotes so your clients can examine and approve the quotes online. Get third-party integration with popular accounting packages, including Xero, Fortnox, QuickBook, and MYOB, with print management software.

Effortless Quote Generation:

Get simplified quote generation in one click and convert them into sales without re-entering data and save or download quotes quickly in PDF format.

Simplified Customer Database:

With a customer information database, you can save all the vital information in a single folder and get seamless access for your team to work on it anytime. Printplanr's cloud-based print management software enables customers to request quotes, compare, track, and view status.

Product Specific Details:

Categorize your specific product details according to the title, item code, name, tax, and much more from the log and use them to generate quotes. Integrate with enterprise print management software and customize the product details page as per your needs.
As discussed above, you get an integrated digitalized inter-departmental interface that improves communication and time and bridges gaps between modules.
Increase productivity and future-proof your business by integrating print management software and efficiently automating your print workflows. Talk to our PrintPLANR specialists and integrate with your existing print management system.
---