Why You Should Implement Web to Print Software in Your Web Store?
Web To Print - A Modern Tool for Print Business Industry
Print Industries are offering web to print storefronts to keep up with the current eCommerce print business industry. Customers can order a product online and customize it based on their needs. And web to print software is undoubtedly a top-notch solution.
Enhance customer experience and satisfaction by adapting web to print solutions for quick and efficient production of your web store. Establish a loyal customer base and boost your ROI by prioritizing customer experience at every touchpoint.
People have a misunderstanding about the idea of web-to-print. Some might think that W2P is used to transfer printing data to print companies, and for some people, it is just an ordering platform for printing needs.
Web2Print is a web-based print management solution for printing industries worldwide. You can provide print products via online storefronts using a web to print software. It is suitable for retail (B2B) and corporate businesses (B2C). Print industries mainly use the web to print solutions to achieve a wide range of marketing goals.
PrintPLANR's web-to-print software is a SaaS cloud-based storefront solution. You can customize your products with unlimited categories and print-on-demand features, including checkout, shopping cart, integrated payment gateway, tracking, delivery, and many more in short words, it is a functional web2print eCommerce platform.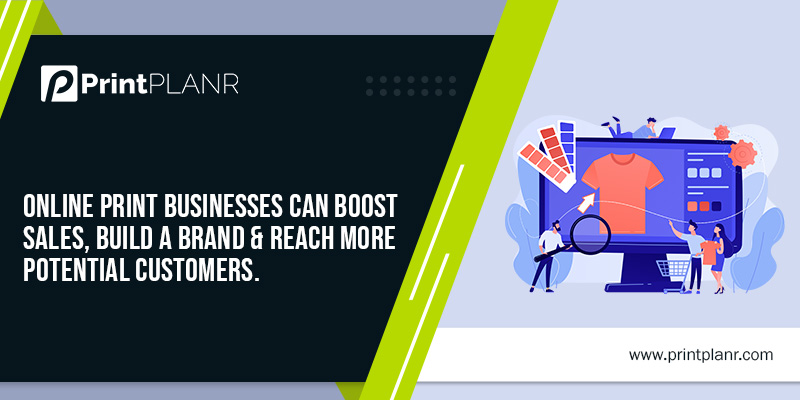 Best Reasons to Implement Web-to-print Solution for Your Print Business
A One-shop-stop Solution for Customers

Get a web to print shopping solution for your reliable printing needs and exhibit high efficiency in its channeled print business processes. Without the web2print solution, you can only print one task at a time. To eliminate this problem, implement a web to print software to have a customizable platform storefront to process multiple orders at a single time, making it a one-stop-shop solution.

Our web to print storefront has its API feature integrated with third-party apps to provide an all-in-one solution for your print business requirements. Our web to print storefront has add-ons, including order and job management modules, tracking and shipping modules, pre-flighting modules, and artwork approval modules, to name a few.

Increase Sales

Focus on your core business by implementing web to print solutions and boosting recurring sales, which is essential in setting up print shops. Your customers need to come back to buy more products by providing a seamless user interface and effortlessly browsable categories and subcategories, editing options for print orders, and other flexibility to increase sales.

A web-to-print shop is vital for garnering recurring orders with loyal customers. It provides customers easy access to brand products and many businesses, allowing them to capture growth opportunities with customizable printing products.

Complete Control over Inventory and Budget

When you shop products with your customizations on the web to print software, you can see the final checkout payment cost without any hidden charges while ordering on the website. Product customizations allow the customers to experience robust yet straightforward functional software.

An online web to print handles easily by ensuring complete brand control over inventory and budget for print businesses. PrintPLANR's web2print solution allows a seamless automation process with our integrated system to save resources and time and boost your ROI and business productivity.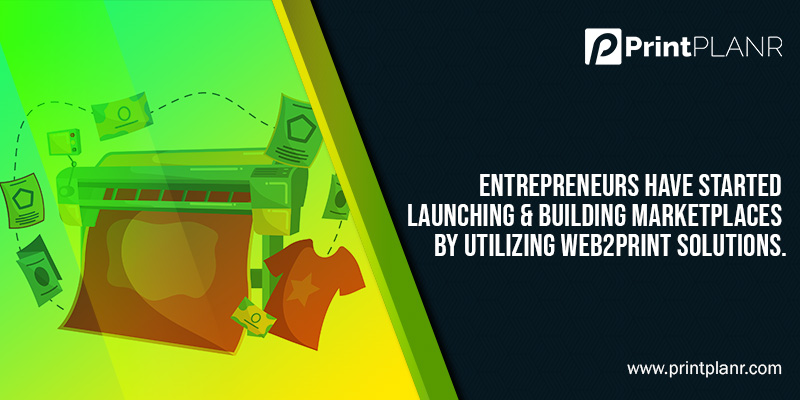 Get Print Solutions as per Your Needs

Web to print software can increase brand loyalty by implementing strong customer values. Increase more engagement by giving full access to customize their products, creating a sense of trust and ownership by offering more features and manageable modules.

You can double your annual sales with on-demand customizable products, and businesses can reach new heights by adapting web to print solutions. It enables customers to easily manage and order their desired products by automating marketing stuff for various customer bases.

Delivering Printed Products at Competitive Rates

Web to print storefront offers customers self-service orders to save your hard-earned money. The printing shop across your street does not allow you to take charge of the overall printing process. But PrintPLANR's web to print software allows you to take control of your products, from customization, ordering, job management to payment.

It also allows the customer to allocate marketing stocks without bulk orders, warehouse storage, and other costing needs. Lower your in-house costs and get orders at affordable rates.

A Complete Automation Ordering Process

Automation is widely prevalent among different industry verticals in this digital printing world. Our cloud-based software allows you to track jobs, quotes, and deliveries, monitor and reduce costs, and proactively update in-house inventory to increase the ROI in the printing industry.

Access your print business jobs to review and analyze automated reports, manage your eCommerce solutions and turn them into impactful strategies to improve your potential customer experience.
Web-to-print has opened the door for infinite possibilities in a more straightforward yet effective and faster-ordering process. Get complete control over your brand, products, and materials and customize your print business jobs. Contact us to know how our PrintPLANR web to print software help your unique print business workflows and requirements.
---